17 Sep

Chicken, Red Grape & Pesto Pizza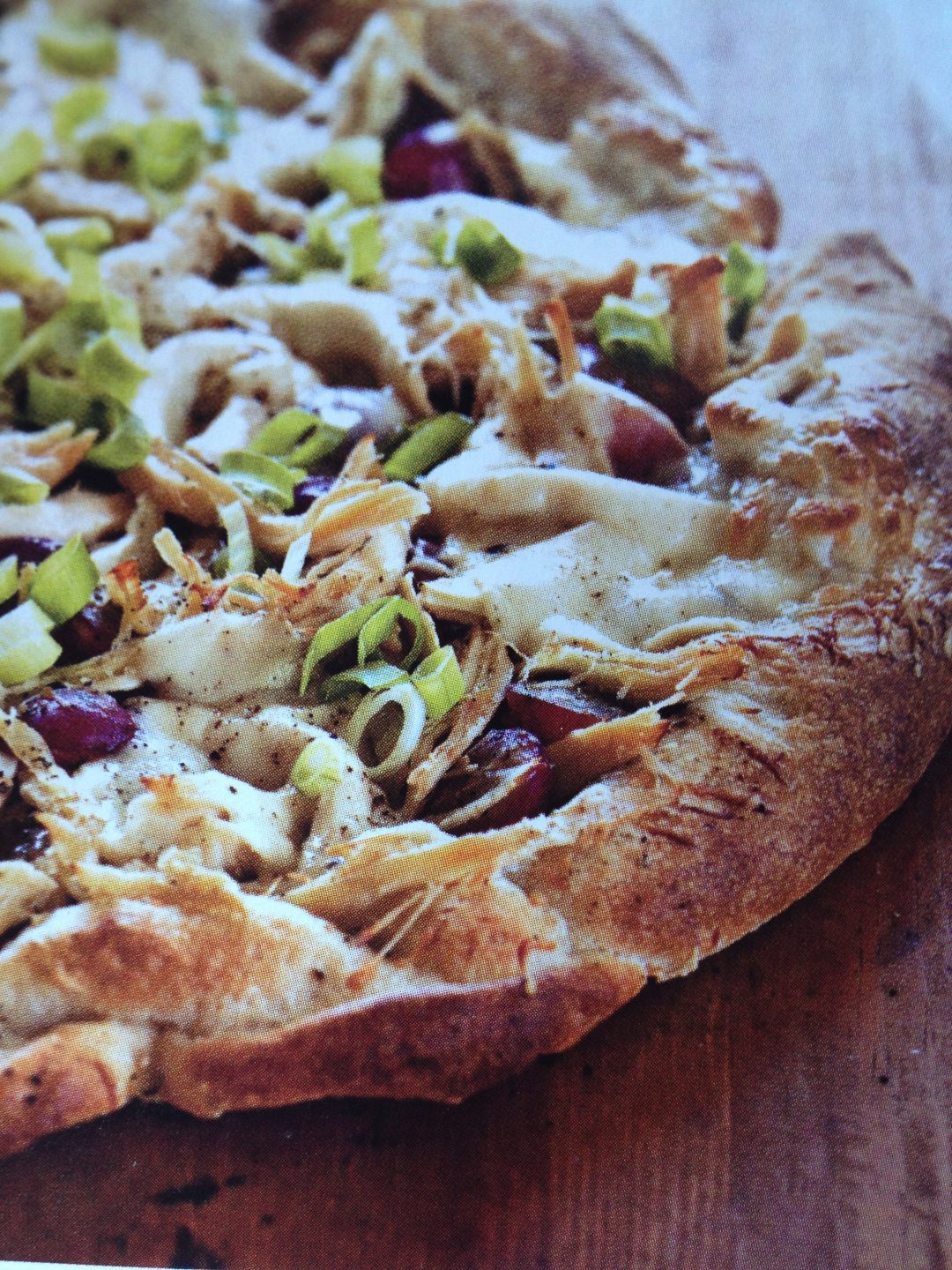 Chicken, Red Grape, & Pesto Pizza
This pizza is sooo delicious, easy to make, looks utterly impressive and–you'll never believe–is light too!
Yes, indeed, the recipe (and photo) is courtesy of Cooking Light Magazine, Readers' Top-Rated Recipes (October 2011). I used to subscribe to Cooking Light  (cookinglight.com.) I now use their website or occasionally purchase special issues at the check-out. Fantastic yet light fare, for sure!
 What You Need:
*1 (11 ounce) can refrigerated thin-crust pizza dough OR one freshly prepared crust purchased from an authentic Italian deli (my choice)
*1/3 cup pesto
*1 1/2 cups seedless red grapes, halved
*1 cup shredded (or thinly sliced) rotisserie chicken breast
*3 or 4 cloves crushed garlic
*1 cup shredded light mozzarella cheese or light Italiano shredded cheese
*3 tbsp grated Romano cheese
*1/4 teaspoon black pepper
*1/4 cup sliced green onions
What You Do:
1) Preheat oven to 425
2) Spread pesto evenly over crust
3) Arrange grapes over pesto; top evenly with chicken
4)Sprinkle garlic all over, then mozzarella cheese, then Romano
5) Bake for 20 mins (I used a pizza stone)
6)Sprinkle with onions
Cut into 12 wedges (umm…well, it might not have been super low-fat at my house because I cut into 6 slices) and enjoy! Yum!!