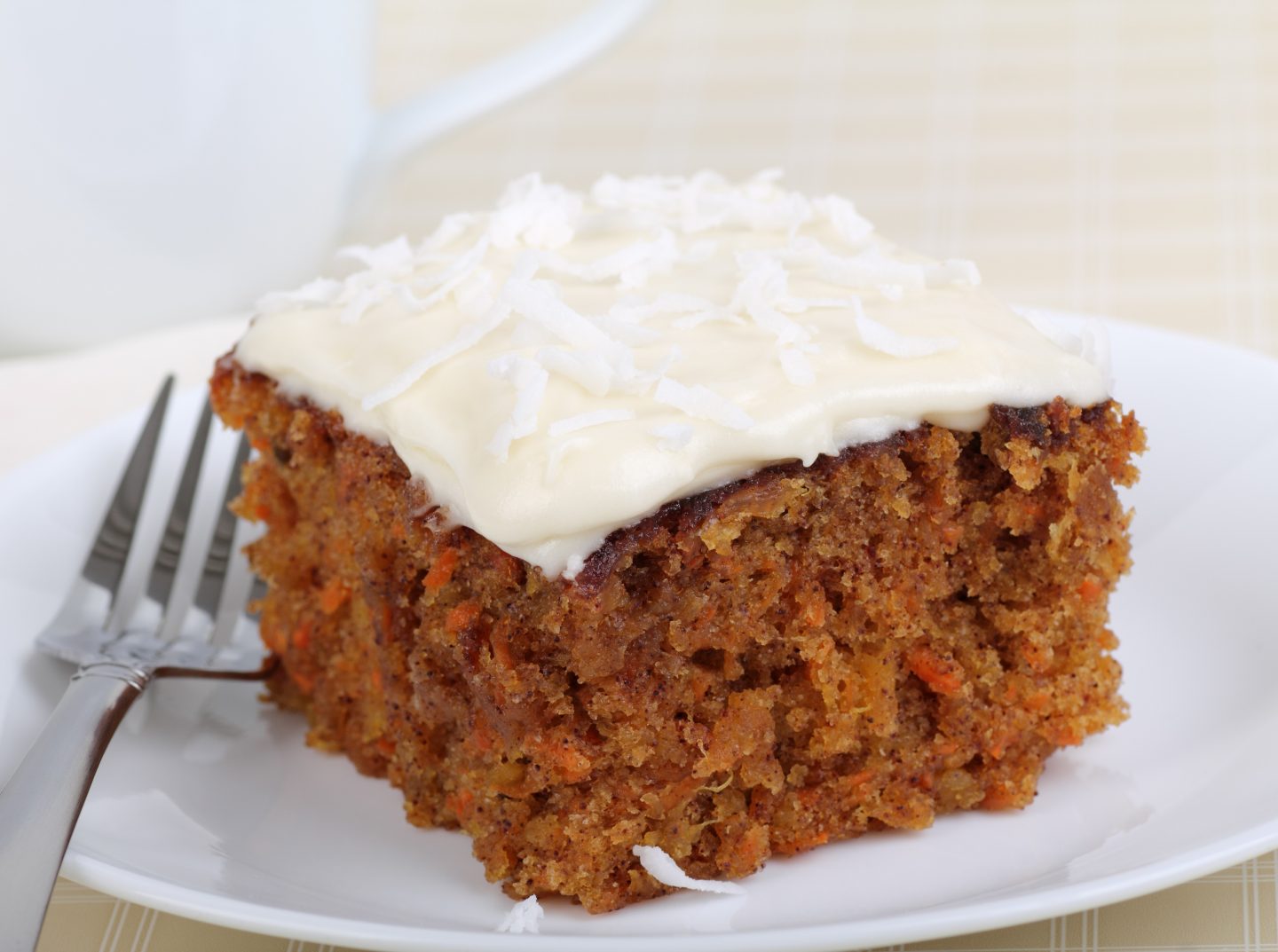 21 Apr

Mom's Carrot Cake

It was a hen party this Easter as my daughter, mom-in-law, and I gathered at my mom's super cute apartment to celebrate the festive day with delicious eats, sumptuous sips, and like loyal Canadians everywhere, a good old hockey game. Or two. We ate, we drank, we cheered as the Montreal Canadiens took down the New York rangers, 3-1, followed by the Edmonton Oilers blanking the San Jose Sharks, 1-0.

My favourite family gatherings go something like this: everyone brings something to the table–literally. It's the best when everyone contributes a dish or drink, lightening the load for the hostess and making for the most delectable fare and decidedly laid-back get-together. Even with a broken hip, my super-mom made a juicy, sweet spiralled ham and a fresh green salad, soft, doughy buns served up alongside. Irene brought some life to the party when she brought the wine; a Social Rose from Intrigue Wines , light and oh, such a pretty pink in our glasses. As for my contribution, I cooked up a long-time favourite, scalloped potatoes. I was also responsible for the dessert–mais oui.

Tayanna and I debated coconut cake (one of our one favourites but also one of the most time-consuming cakes in my repertoire) and decided, since it was a casual dinner with family,  it was the perfect occasion for something homestyle, served straight out of the 9 x 13 inch pan. Plus, it was Easter, after all, and that means the Easter bunny and the bunny means carrots…you see where I'm going with this.

Carrot cake it was. After scouring the internet for a take on the classic favourite (and believe me, there are many), I came full-circe and decided to make the cake I grew up with, my mom's irresistible carrot cake recipe with thick, swirling cream cheese icing. Honestly, this recipe is pretty straight-forward but warning: it will add to your curves if you keep eating it. I dare you not to slice off a strip every single time you open the fridge and see that sweetness singing your name. That's why I've frozen a sizeable amount, saving it for my boys, both home this week! My husband from work in Ft. Mac, my son from almost four months of traveling South East Asia with friends. I am SO excited to see my boy 🙂

An oldie but a goodie, this recipe calls for crushed pineapple for moisture (no raisins, sorry KP), but the classic cream cheese icing comes with a fresh twist. Instead of vanilla extract, this recipe calls for pure almond. People will rave and then you'll have to reveal your (actually, my mom's) secret.
Mom's Carrot Cake
What You Need for the Cake
2 cups sifted flour
1 tsp. salt
2 tsp. baking powder
1.5 tsp. baking soda
2 tsp. ground cinnamon
2 cups sugar
1  1/2 cups vegetable oil
4 eggs beaten
2 cups grated carrot
1 cup drained, crushed pineapple
1/2 cup chopped walnuts (optional)
1 cup coconut (unsweetened)
What you Need for the Icing
1/2 cup butter (softened)
250 gram pkg. cream cheese (softened)
1 tsp. almond extract
3 cups icing sugar
What You Do
Preheat the oven to 350 degrees. Combine the first five ingredients in a large bowl. Stir in the sugar, oil and beaten eggs. Mix well. Thoroughly blend in the carrot, pineapple, nuts, and coconut. Turn into a greased 9 x 13 inch pan. Bake 50-55 minutes until a toothpick inserted in the center comes out clean. Cool on a rack.
For the icing, beat together the remaining four ingredients in the order given. Spread over top of cooled cake. Refrigerate until 1/2 hour before serving. Freezes well.
Now eat and enjoy!