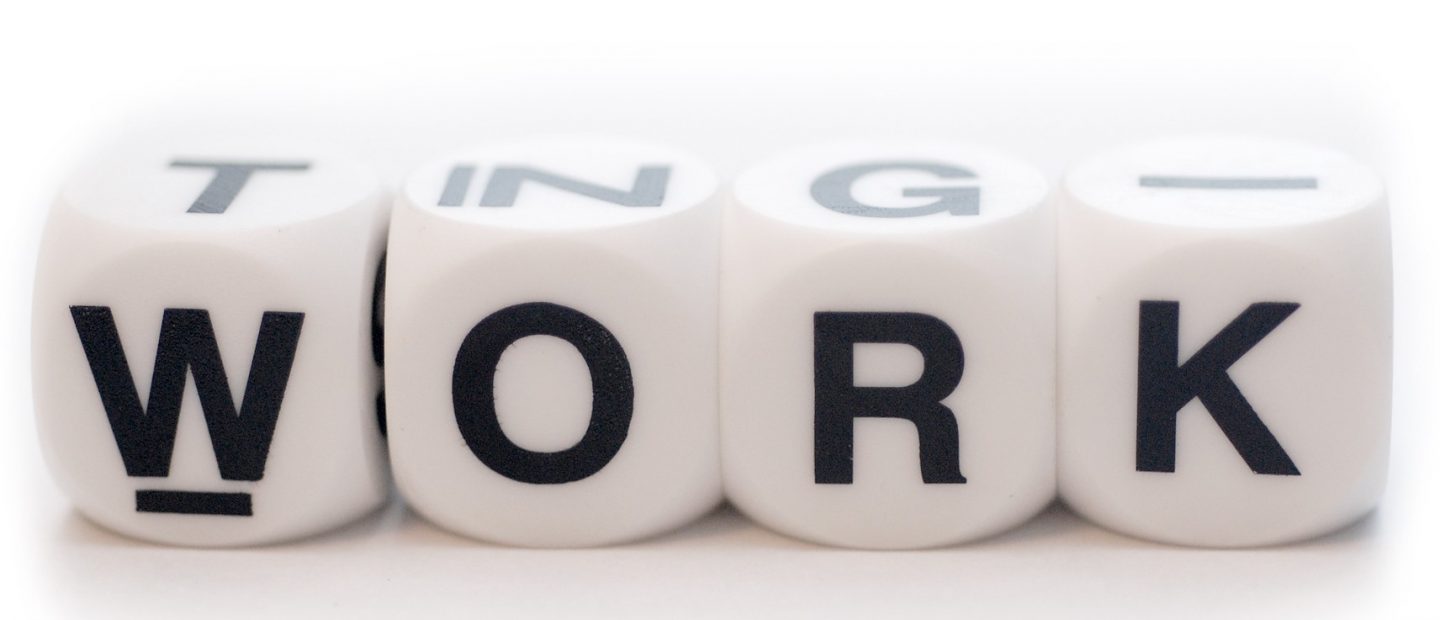 02 Oct

Why it's better to be off-to-work than off work

We've all been there, that merciless moment when our alarm clock sounds to the tune of something that's supposed to be soothing (like harp strings or maybe a xylophone), rudely stirring us from our slumber and hauling our reluctant butts out of bed.

Smash that thing if you must, but you might want to heed the call to get up and get ready for work because according to a recent report, the health hazards associated with worklessness might be deadly.

Work distracts us from our ailments, encourages social interactions, builds accomplishment and self-esteem, and hopefully, pays the bills.

Sure, you say, but my job still sucks. Here's the thing: being productive is incredibly important to our overall health and thus our longevity.

Dr.Taryl Felhaber, a Clinical Instructor in the Department of Family Medicine at UBC and a medical advisor for WorkSafeBC, says, given the many health risks associated with prolonged worklessness, physicians play an important role in encouraging their patients to keep working. In a paper published this month, Felhaber cites some scary statistics that might make you rethink your dislike for your job and heigh-ho with the enthusiasm of the seven dwarfs.

Felhaber writes in The Risks of Worklessness, published by the Faculty of Medicine, Continuing Professional Development, that the relative risk of increased mortality for being unemployed is greater than that of diabetes, hypertension, smoking, obesity and poverty.

Calling the discovery of research on worklessness a revelation, she pointed out that increased rates of death, suicide, obesity, heart attack, depression, alcohol consumption, illicit drug use, accidents, poverty, alienation and criminality are connected to worklessness.

It's a frightening list but significantly it's backed up by studies from a number of countries. Duke University researchers found that being unemployed, even for short periods, is a significant risk factor for cardiovascular disease.

A study out of the United Kingdom found rates of hospital admissions doubled and heart disease and hypertension increased during the anticipation and termination phase of factory closure.

"Public health analysis of unemployment rates and mortality in fifteen western European countries and the USA since the Second World War have shown the higher the unemployment rate in a given year, the higher the mortality rate over the following ten to fifteen years," writes Felhaber.

The longer someone is off work, the less chance he or she will return. "Once a person has been off work for six months, they have less than 50% chance of ever returning to work," Felhaber writes.

Think early retirement is the dream? Wake up to some sobering statistics. While too much work (more than 48 hours a week) is detrimental to our physical and mental health, hanging up our work hats early isn't necessarily the answer.

Even after adjusting for socioeconomic status, Felhaber says a systematic review meta-analysis found employees who retired at 55 had greater mortality than their peers who worked until the typical 65—about twice as high in the first ten years after retirement. The early retirees who lived to 65 also had higher post-65 mortality than those who had continued working.

The same week Felhaber's paper was published, a haul-truck driver working in the oil sands came into an Alberta ER, asking for the go-ahead to get back to work.

You know, those off-highway dump trucks engineered for high production mining? The ones that make men (and women) look miniscule alongside them; that make a car look like a monopoly piece next to a Tonka truck? The patient would barely stand as tall as mid tire. A set of stairs is needed to access the cab. The hours are long, the work jarring.

The patient had sustained a nasty hand injury a couple of weeks before. A bone scan showed severe arthritis throughout his entire body, but it was an infected finger that had sidelined him.

"I want to go back to work," he told the physician. "If I don't, my body seizes up and the arthritis gets worse. Besides," he added with a shrug, "what else would I do?"

He is 76 years old.

Which probably wouldn't surprise Felhaber. She says physicians shouldn't assume the workplace is harmful when someone is ill or injured. There are exceptions, of course, including some safety factors, and public health issues, like infections, but according to Felhaber, "Clinicians should be encouraged to assume a safe and sustainable return to productive activity will result in the best health benefit to their patient, rather than assuming that absence from work will enhance outcomes…In a nutshell, it is usually in the patient's best interest to remain in the workforce."

The gentleman who got the thumbs up to get back behind the big wheel would agree. He left the hospital with a grin on his face, quite possibly the happiest patient the doctor saw all day.