28 Mar

Juicy News: Fruit is Fine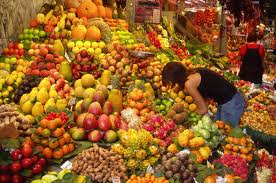 Visions of plump cherries dancing in my head, I did a little picking and found an archived article by Leslie Beck, nutritionist and Globe and Mail columnist, touting the benefits of fruit. Despite some diets denouncing sugar of any kind – even naturally occurring – she shakes her head at the suggestion that fruit is fattening.
Read all about it in this week's Wed to the Med.